My son Roan has motor planning and sensory integration challenges. He's under reactive in general and needs to get his little body motivated to focus on his fine and gross motor activities. We do some of his activities at home to keep him progressing and challenge areas of his body that need a little extra support (mouth, cheeks, shoulders, wrists, arms and trunk). He has amazing strength in his legs but lacks full balance so we've built a program that plays to his strengths and focuses on increasing his lacking skills.
We have created a program and environment at home that is easy to do, affordable and can build right into your daily schedules. They combine speech and occupational therapy activities. Here are some ideas you can use at home.
In the morning my boys eat breakfast in the kitchen with surrounding letters so they can play and eat. We do things like ask Roan where the letter 'W' is and what word matches with it. This at the same time as chewing helps get his mouth and vocabulary working first thing.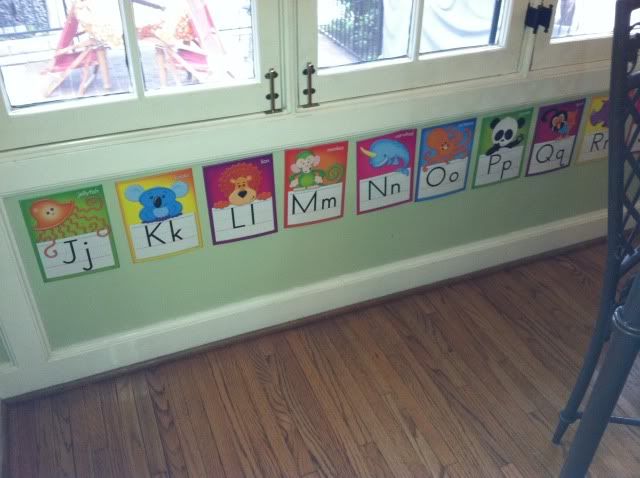 When we really need some extra input we use an unconventional method and allow Roan to bounce (like a trampoline) on our ottoman. It works great because we can hold his hands or he can do it alone and land hard on certain areas of his body so he gets 'crashing' and 'regulation'.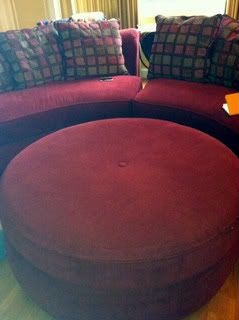 Then, the ever favorite sensory box with a twist. This is great for him because he can either scoop which helps his arms, wrists and shoulders or he can pick out the beans vs. the pasta which works on his fine motor skills in his fingers and hands.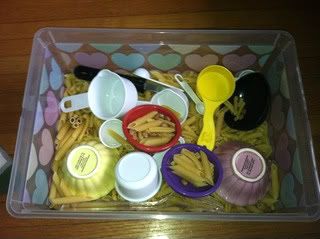 In our garage and yard we set up an obstacle course for him to run back and forth and do exercises in between. The first is usage of kettle bells. Heavy lifting and bending works his course and helps regulate his senses.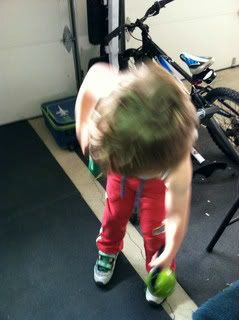 Then we use a piece of empty luggage and Roan pulls and pushes it. You can put things in it to make it heaver or lighter.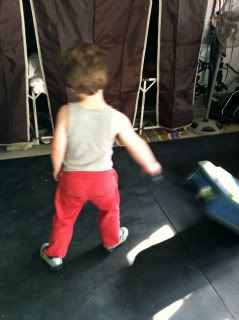 We then, of course, round out the end of our week with tradition occupational therapy in a medical facility with lots of sensory and motor planning exercises.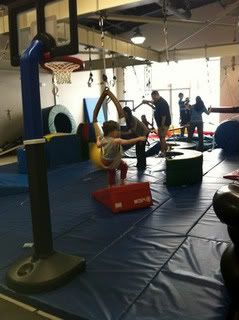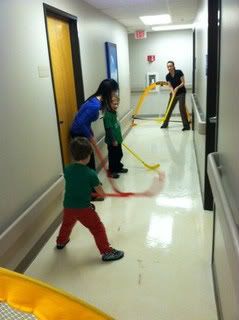 With building a well balanced therapy schedule at home both my boys are happy, physical and growing together. It makes our day to day schedule so much easier to manage with less meltdowns.
Hope you get some great ideas of your own from ours.